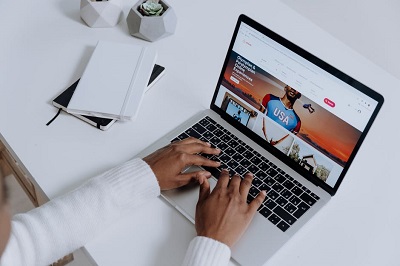 With entire countries shutting down in the wake of the COVID-19 pandemic, one of the hardest-hit sectors is the travel industry. People avoided leaving their homes, let alone traveling across states or internationally. This led to many travel businesses seeing historic losses.
However, there's one light of hope as we head into the new year. Airbnb's recent IPO filing shows that despite widespread shutdowns, there are still people traveling, and they need a place to stay.
The Losses
The first nine months of 2020 weren't pretty for the travel industry or Airbnb. The company saw a drop in bookings by 40%, resulting in a 30% decline in revenue from the previous year.
The company also announced a round of layoffs that would cut 25% of its staff. This totaled almost 1,900 people.
The IPO Documents
In Airbnb's initial public offering documents, we learned that the company's revenue was down 32% "when compared to the first nine months of 2019. That's a loss of $696.9 million for the same time period comparison of 2019 and 2020.
Despite its massive losses, Airbnb's IPO stock price was set to $68. However, it more than doubled this during its first day of trading, opening at $146 per share. This helped it to achieve a market cap of $86.5 billion. That's more than double the valuation determined from the IPO documents.
What It Means For the Travel Industry
What we can learn from Airbnb is that people will continue to travel for both business and pleasure. How they do that traveling has changed forever. More people are looking for ways they can accomplish their travel needs while also protecting themselves and their families.
Airbnb may be down from the previous year, but what they have shown us is that with careful adjustments, the travel industry will continue to thrive. Some trends in travel have emerged that we can use to adapt vacation rentals to.
Increase in Home Bookings
People are moving towards booking private homes instead of large hotels for their travel accommodations. This presents a unique opportunity for those who own vacation rental homes. If you currently own rental property, converting it from a long term rental into a short term rental could be a smart response to the changing market.
Increase in Local Trips
People are still hesitant to travel long distances. This has many families turning to local trips that can be made by car. This avoids the risks and regulations that are currently in place for air travel.
This makes local knowledge and marketing essential. Instead of focusing on people traveling to the Austin metro area from far away, focus your efforts on people closer to home.
Increase in Longer Stays
Travelers are staying for longer. Airbnb's focus used to be on stays of a few days to a week. However, bookings for longer stays have become more prevalent. This is partially due to the two week quarantining requirement that is in place for many areas. Longer stays also limit the amount of exposure people experience in a short period of time.
Look for ways you can offer amenities that cater to people looking to stay longer. Perhaps you offer grocery delivery so that they don't have to go shopping upon arrival.
Work With the Professionals to Optimize Your Vacation Rental
If you currently own a vacation rental in the Austin metro area, we can help you make your investment profitable again. Our team of experienced property managers understand the local market and the needs of travelers to the area.
Contact us today and let us help you create a post-COVID-19 plan for your vacation rentals.