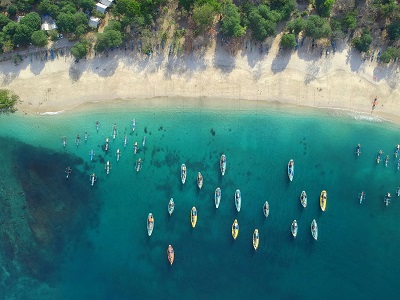 The art of vacationing is different for everyone. Some people want to optimize their time-off and fill up their vacation schedule full of activities. Others prefer a much quieter vacation that offers ample time for rest and relaxation. A step away from the hustle and bustle of busy everyday life. No matter the type of vacationer, a Hudson Bend vacation rental is the perfect get-away spot for both active and inactive vacationers.
There's nothing worse than feeling like vacation was wasted. Those are valuable hours spent away from the stress of work, and the weight of reality. Not to mention, vacations are rarely inexpensive. Choosing a vacation destination that can cater to a wide variety of vacation styles, and a spectrum of vacationers interest is an excellent way to ensure that everyone involved walks away with an amazing experience to remember.
Hudson Bend offers an abundance of activities for a variety of interests. This makes planning your time in a Hudson Bend vacation rental easy for groups with a spectrum of interests and hobbies. From nature lovers, to thrill-seekers and adrenaline junkies, to the calm and relaxed, Hudson Bend has something special for everyone in the vacation group.
With an abundance of activities to choose from, the only downfall to choosing a Hudson Bend vacation rental is if you're indecisive.
Vacation Activities in Hudson Bend, TX
Whether you like to fill the schedule full on vacation, or you like to mosy through the days and relax as much as possible, Hudson Bend vacation rentals offer a variety of activities that suit everyone's fancy.
Nature-Lovers: For the nature lovers in the group, the Longhorn Cavern State park is a beautiful state park full of trails just waiting to be explored. One could get lost in the winding trails and serene landscapes that provide an absolutely picturesque atmosphere.
Following suit, the River Place Nature Trail is also full of gorgeous landscapes. Perfect to melt away the stress of city-life, or the hustle and bustle of the every day, the River Place Nature Trail is a destination sought by visitors all over the country.
Finally, for the yoga-enthusiasts and nature-lovers there's Hippie Hollow Park. It's suggested to bring a yoga mat to lay out on, and drape over the rocks, but the serenity is unlike anything else.
Thrill Seekers: The thrill-seekers may be wondering what Hudson Bend could possibly offer them in terms of vacation entertainment. However, there's a wide spectrum of activities available for even the highest level of adrenaline junkie. The Lake Travis Zipline adventures are some of the most exciting ziplines Texas has to offer. Delivering loads of fun, and high thrills, Lake Travis zip lining is sure to feed the thrill-seeker in you.
Rest and Relaxers: In regards to the more relaxed vacationers who just want to lay out, and do nothing – there are plenty of lowkey options in Hudson Bend for that too. From day-trips through the state parks, laying out by Lake Travis, or even chartering a cruise-ship for a day. There are plenty of low-pressure options available for the vacationers suited for a more relaxing vacation.
Partiers: Finally, the party-goers may be feeling left out here. However there's no lack of exciting and young scenes to get the liquid courage flowing. From cruise-lines, to restaurants, wineries, and breweries – there's no shortage of fun in Hudson Bend.
No matter what the occasion, and no matter the group, a Hudson Bend vacation rental offers an abundance of exciting, fun, and relaxing activities for a spectrum of interests and hobbies.