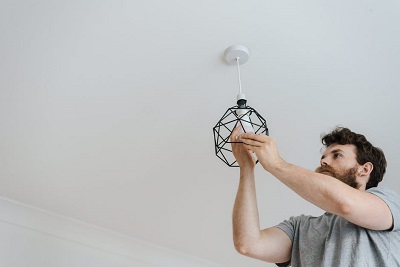 Increasing Vacation Rental Property Profits During COVID
When the world shut down because of COVID, many people feared it was the end of the tourism industry. However, this has proven to be the exact opposite of the truth.
Some major changes have taken place in how people approach travel, and as a vacation rental property owner, you're in a prime position to take advantage of them.
This guide will help you navigate the new vacation rental landscape and achieve increasing vacation rental property profits. With the right adjustments, you can maximize your profits during this time of development and change.
Automate the Stay
The less your guests have to rely on you or someone else, the smoother their stay can go. You can do this by installing a keypad lock, lockbox, or smart door lock. Then make other amenities intuitive for your guests. Provide an easy to use Wi-Fi password in a bullet point list of important information.
You can also automate your communications with guests. Have template emails that automatically send to guests 48 hours before their arrival. This will include all of the information that your guests need about visiting your property.
Automation increases your profits in two ways. The first is by reducing your overhead and time spent managing your rentals. The second is by attracting more vacationers who are looking for a contact-free experience.
Incentivize Longer Stays
Longer-term vacation rentals maximize your profits by reducing turnover. Lower guest turnover means you can spend less on cleaning and coordinating costs. This lets you maximize your profits by reducing expenses.
Short term bookings can actually cost you money. If you have a one night stay booked, it can be right in the middle of someone else who's looking for a two-week stay. Now you've missed out on the opportunity to make a larger profit.
You can address this by adjusting your pricing to reflect the length of the rental. Charge a higher nightly rate for shorter stays. Gradually discount the nightly fee as the total length of the rental gets longer.
Become Pet Friendly
This one presents a risk, but account for this risk, and you could reap major rewards. These days, families are on a budget and want to travel together. This means skipping the pet kennel and bringing the furry family members on vacation.
By welcoming pets to your vacation rental, you're broadening your potential rental market and adding a competitive edge to your property.
However, pets add additional wear and tear to your property. You can charge a nightly premium or an additional deposit.
Create an Experience
Don't just have a rental house. Create a vacation experience for your guests. Modern consumers are looking for more than a good deal. Turn their visit into an entirely unforgettable experience with small unexpected touches.
Have a welcome packet ready with all pertinent and necessary information. Include information about great local restaurants and things to do. Include some famous attractions and some local insider information.
Welcome them with a bottle of wine and a handwritten note. Don't worry about spending a lot on the bottle; it's the thought that counts. Some of your guests won't even drink it. Another touch is chocolates on the pillows. These are luxury VIP touches that they can't get when staying at a bland chain hotel.
Start Increasing Your Vacation Rental Property Profits
As you can see, there's plenty of opportunity for increasing your vacation rental property profits. By making simple changes to how you approach your rentals, you can optimize your rental's performance. Encourage longer rentals, automate the process, and look for ways to customize your guests' experience.
Our team of experienced rental property managers can assist you. With our guidance, you can further streamline and optimize your vacation rentals.
Contact our team today at 512-710-0676 or email us at info@pmiaustinmetro.com and let us help you increase your vacation rental profits.