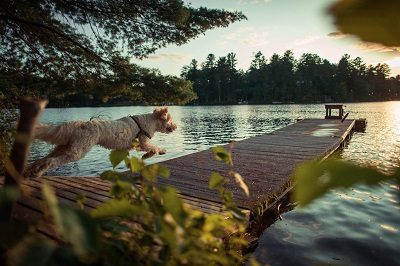 As nationwide travel restrictions begin to relax, families that have been stuck inside are once again taking to the open-road and traveling across the country for annual summer vacations. Lake Travis is a popular vacation destination in Austin, Texas. Only a 30 minute drive from the hustle and bustle of downtown Austin – but offering a serene landscape that makes Lake Travis feel like an entirely different world. Set on a backdrop of rolling hills, full of spas and local restaurants, and of course offering a wide variety of water based activities: a Lake Travis vacation rental home is the epitome of comfort and relaxation in Austin.
As is the case with any vacation rental home, there is an increased quotient of wear and tear. Having multiple families or groups come in and out each vacation-season, leads to a faster rate of deterioration, making upkeep and maintenance an absolute priority. After all, a Lake Travis vacation rental should be inviting and welcoming, beautiful and elegant, and exude an atmosphere of peace and comfort that keeps customers coming back year after year.
Performing Maintenance on a Lake Travis Vacation Rental
Since the summer vacation season only lasts so long, it's important to have significant repairs and maintenance performed prior to the first major vacation weekend. Targeting the completion of robust maintenance in late February through the end of March is a helpful strategy in preparing for the vacation-season. Utilizing the early spring to conduct maintenance allows property owners to return their Lake Travis vacation rental to top form prior to University spring-breaks, and the summer vacation season. This, in turn, adds to the allure and atmosphere of the vacation home – makes marketing the property as a premier vacation spot a lot easier, and ultimately sets the stage for a successful vacation-season all-around.
Starting the vacation season on the right note is extremely important. However, any seasoned vacation-home-owner understands the weight of providing an excellent experience to each and every group that books their little slice of heaven. This includes maintaining the same pristine and relaxing atmosphere from the very first group of renters to the very last. In-between-upkeep, in the context of a Lake Travis vacation rental, refers to the practice – or art really – of performing routine, or even moderate repair and maintenance to the vacation home between bookings. While it's every vacation-home-owners goal to be booked through the entirety of the vacation-season (aside from squeezing a personal vacation or two in there) receiving a group of vacationers immediately following the departure of the last, simply won't suffice. Sure, it might offer a nice bottom-line on paper; but disregarding the necessary in-between-upkeep is a surefire path to receiving complaints from guests, and an accelerated depreciation schedule – ultimately leading to a significant loss in value, and year-after-year returns.
Guests are highly perceptive and will sense when a vacation home is neglected, or necessary maintenance is ignored. This reflects on the homeowner and adds a negative experience by making the guests feel neglected and ignored as well. All in all leading to bad reviews, or at the very least, the loss of a potential yearly guest.
The end of the vacation season offers another opportunity to address glaring home-needs, maintenance, and robust repairs without interrupting booked vacations to the property. In the same vein as utilizing early spring, taking advantage of the late fall season to complete repairs and substantial maintenance is highly advisable. As bookings begin to dwindle; but the winter months haven't yet arrived; it's an opportune time to get a jump start on preparing the Lake Travis vacation rental for next year's vacation season.