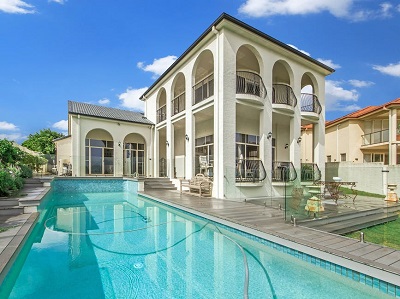 Managing Your Vacation Rental Safely From Another City
Managing your vacation rental when you live in the same city takes time and effort. Vacation property management becomes more complicated when you live several hours away. You can't simply pop on over when there's an emergency or a guest needs assistance.
These tips will help you when managing your vacation rental from another city.
Have a Local Contact
One of the best things you can do is have a local contact. This person should be trustworthy and responsible. They need to be available for quick response should there be an issue or emergency.
Hiring a property manager is the best solution. You'll sign a contract and arrange for the property manager to take care of the rental.
Use Rental Management Software
You should be using rental property management software no matter where your vacation rental is located. Look for a software solution that lets you manage your rentals while also managing the maintenance of your vacation rental.
There are some free options, but you may find them limited in features. Paying for your software is a better option but could be out of your budget if you only own one vacation rental. Consider hiring a property manager and letting them use their software solution to manage your property.
Automate the Guest Experience
You aren't close enough to physically greet your guests. You could depend on someone else to meet your guests, but this can become a logistical nightmare. Instead, consider automating as many of the processes as possible.
Install a solution that allows guests to check themselves in and out. You could use a lockbox, electronic lock, Wi-Fi lock, or some other smart lock system.
Consider installing similar automated systems for other areas of the home. This will allow you to monitor the rest of the home and make adjustments remotely. You could install smart lights, thermostat, and HVAC.
Security System
Give yourself peace of mind by installing a home security system. This lets you remotely monitor the home from anywhere in the world. Because your home is vacant in between stays, it's vulnerable to vagrants and theft. Installing surveillance cameras, motion sensors, and alarms will deter unwanted visitors to your property.
Should someone decide to enter unlawfully anyway, you now have video evidence of the visit. You can take this footage to the authorities and make their job easier.
Some guests may not be thrilled with the idea of cameras. You should always inform guests of the cameras and whether or not they will be in use during their stay.
Secure a Reliable Cleaning Service
In a post-COVID world, this task is more important than ever. Contract with a reputable cleaning service to come in and prepare the rental for the next guest. Cleaning the home between each guest is a must for everyone's safety.
It also ensures your home makes a strong first impression. Your vacation rental's reputation will determine its success. Guests want a clean place to stay, and you can ensure this happens with a quality cleaning service.
Create a List of Go-To Contractors
If there's an emergency at the vacation rental, you can't head over and check it out. You need a list of trusted contractors that you can call on. This will save you time when you need it most. After all, you don't have time to shop around when there's a burst pipe flooding the bathroom.
Hire a Property Manager
Isn't it time you gave yourself some peace of mind with managing your vacation rental? You have an ideal vacation property, but managing it from several hours away is challenging. Hire an experienced property manager to take over the day-to-day management tasks of your vacation rental.
Contact our team of property managers today, and let's work together to make your vacation rental a success 🙂