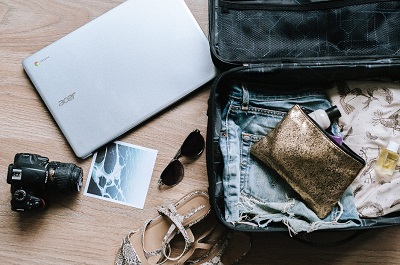 Most Important Vacation Trends Going Into 2021
Despite 2020 being a year like no other, people haven't given up on their desires to travel and go on vacations. However, how they go about it and their priorities do look different now. As lockdowns open back up and people begin to move about more, you'll see the travel and vacation industry begin to bounce back.
This is good news if you own vacation property. Pay attention to these coming vacation trends in 2121 to make the most of your investment vacation property.
Travel Planning Is in Full Swing
Just because people weren't allowed to travel during 2020 doesn't mean they weren't thinking about it. Many people immediately began planning for alternative travel dates when their original trip was canceled.
Planning a getaway has provided many with a mental escape from quarantine. With all of that time to sit at home, they've researched new travel possibilities. This has made them prepared for booking the perfect trip in 2121.
Bodies of Water are Popular
Vacation homes that are near bodies of water are becoming more popular than others. These homes offer more activities and a sense of calm peacefulness. Families can fish, boat, swim, splash around in rivers, lakes, and oceans.
You can capitalize on this growth in popularity by showcasing the nearby aquatic attractions in your vacation rental listings.
People Crave Remote Coziness
It sounds counterintuitive; why would people quarantined in their home want to travel to another home? However, this is exactly what's happening. Remote cabins and chalets have seen a rise in popularity.
The reasoning behind this is that during uncertain times people seek out comfort. Cabins and chalets provide a comforting and cozy surrounding that provides an environment that feels like a warm hug.
It also helps that these vacation home options are often nestled in remote locations that are surrounded by beautiful nature scenes. This allows people to get outside, breathe fresh air, and break free from the confines of quarantine.
Pandemic Influences Will Continue
Despite the world slowly taking steps towards normalcy, many people are continuing the habits that were formed during the pandemic. This means driving instead of flying and staying in private homes instead of hotels or resorts.
People are also looking for more remote destinations instead of urban ones. This is often combined with a flexation approach. A family will book a trip in the off-season and plan to stay longer, mixing remote work from home days with vacation days.
Bucket List and Do-Over Trips
People had to accept that their carefully planned vacations and family trips were canceled in 2020. But that doesn't mean they were canceled forever. Instead, they're more determined than ever to make those trips happen by planning a do-over.
A similar mindset is occurring with people who have a bucket list. They have a list of places and experiences that they have always longed to do. The pandemic proved that if you don't do it when you get the chance, you may miss out on your chance. With traveling options opening up, people are seizing the opportunity to check a few items off of their bucket list.
Leverage These Vacation Trends With Your Property
If you own a vacation home, now is the perfect time to leverage these trends to maximize the ROI you can achieve. Revamp your vacation property listings to showcase its proximity to a river or lake. Showcase the coziness of the home and liken it to a chalet or cabin.
Appeal to the new mindset of vacationers by targeting those that are within driving distance. Or you could appeal to their sense of FOMO by showing how your vacation rental is the perfect location for a vacation do-over or bucket list item. Working with a vacation property manager can help you craft the perfect vacation listing.
Contact our team of experienced professionals and trust your vacation rental with a team of experts.