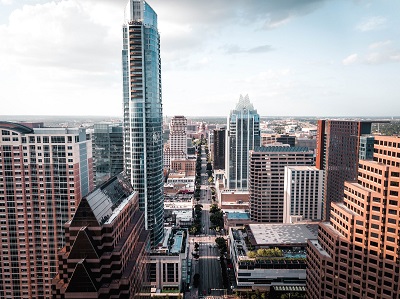 With the current state of the pandemic in full-swing, even domestic travel is seeing a large impact. Many states, like Wisconsin, are even asking that non-Wisconsinite homeowners with property in the state don't travel there until things calm down on a national, and global level. An Austin vacation rental is not immune to the pandemic, but there could be some advantage to the break in tourist-traffic.
That being said, people all over the country are waiting eagerly for travel to be reinstated to its full glory, and are taking advantage of low air-fares, and planning out future adventures well in advance, making now the exact right time to invest in enhancing your Austin vacation rental.
With that in mind, the pandemic offers a unique opportunity for property owners with an Austin vacation rental; as now is a great time to focus on tackling maintenance, repairs, or remodels that have been brushed aside to get the next visitors checked-in and ready to vaca.
5 Value-Adding Details for any Austin Vacation Rental
"Keep Austin weird" is the official motto of Austin, Texas – and there's a reason the bustling city and home to University of Texas (UT) has attained such a unique reputation, making it a prime destination for visitors and vacationers, good news for those who own an Austin vacation rental; but with tourist-traffic in place, how can one rental, stand out from another?
Nature: With over 200 parks, 14 nature preserves, and over 50 miles of bike and hiking trails, nature is a staple of Austin. Creating easy access and providing thorough information to vacationers about local nature-trails that are within walking distance, or just a short-drive away, is sure to create a magnetic atmosphere for anyone looking to see what Austin is all about.
Proximity: Location, location, location. This one is pretty obvious – but still important; the proximity to Austin's historic 6th street, music venues, and other popular tourist destinations is bound to impact the appeal of an Austin vacation rental. Guests often want direct and expedient access to popular restaurants, museums, and other city-sights.
Nightlife: It was already mentioned that Austin is home to a pretty popular college – especially for their football. This only adds to the already boisterous nightlife available to guests and residents of the city. With college-bars open into the wee-morning-hours, as well as a multitude of higher-end clubs and bars; Austin's nightlife promises to deliver no matter what the budget, or the agenda.
Amenities: Same as #2 above this should be pretty obvious. An Austin vacation rental should be equipped with amenities that will make guests comfortable, excited to arrive, and disappointed to depart. Adding a pool, a bar, and ensuring top-of-the-line air conditioning are all additions to a rental-property that will go miles in landing customers and guests. Who wouldn't want to jump into a private pool after a long and sweaty day hike, or the morning after a night of excitement and questionable decisions?
Weird-ity: This is going to take the cake. "Keep Austin weird" is the official motto here, remember, and it's part of the entire appeal to Austin as a whole. Incorporating unique and interesting design into an Austin vacation rental will likely drive attention from visitors and repeat guests, and help keep an Austin vacation rental booked all-year-round.
Austin is a young and bustling city full of a collection of unique people from all-walks-of-life. It's the live music capital of the world, and is constantly receiving tourist-traffic. For more ideas on how to turn your Austin vacation rental into a place to be; contact PMI Austin Metro – a premier property management solution.